It is difficult to think of a season that has had more highs and lows than the one that we just experienced in Philadelphia. Trying to piece together a logical explanation of this seasons has me feeling like I am in 10th grade algebra (not my strong suit) with my teacher breathing the scent of marlboros and coffee in my face as she explains why I continued to not get the answer correct. Befuddled.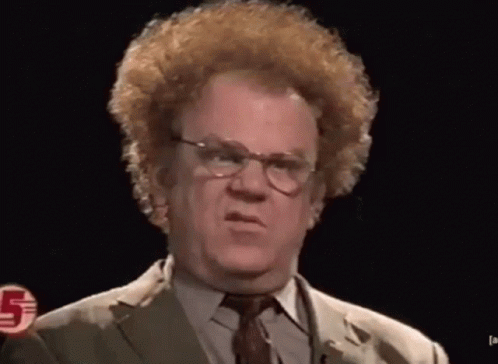 Let's take a look at the team and figure out what the hell just happened.
Offense: For the first half of the season, we lived and died by the stubbornness of play-calling and the refusal to do what the team did best…run the football. They relied to heavily on Jalen Hurts throwing the football to a young receiving core, behind a brand new offensive play book. Just a recipe for disaster. Now to Nick Sirianni's credit, he listened to the people around him (radio callers/NFL Network/Tweeters) and changed philosophy to a run first team. When they got behind the offensive line that could bully people, they found success. Sanders, Howard, Scott and Hurts all found running room each game. Quite frankly, they made the playoffs solely based off of the run game. If they were one dimensional the entire season and continued to forcing the passing game, we would be looking at a team that scraped by to possibly get 4-5 wins. Let's just get this over with let's talk about the passing game.
I want to start out by saying that I think Jalen Hurts is a tremendous talent. Jalen is a leader, an extraordinary athlete and the polar opposite of the last quarterback to lead the franchise. That being said, Jalen needs to improve his field vision for the team to trust him as the franchise quarterback. At times he pulls the ball down in a clean pocket before he makes all of his reads. At time this works because of his superior ability to make defenders miss. However, there are times where he misses on easy touchdowns because he pulls his eyes down. Now he really struggled this at the beginning of the year, improved during the rest of the year, but really struggled with it in the wild card game. Two touchdowns were missed in the first half of the game because he pulled the ball down early. In my opinion, these are fixable mistakes that are being made by an extremely young/raw talent. Lastly, if you are a fan that is actively rooting against Jalen because you still blindly have allegiance to Carson Wentz, then you are a straight up boob. That guy continued his inability to be a leader and gave a playoff spot away to a team that had their coach fired for shoving his finger up a college girls butt.
Let's take a look at the curious case of Jalen Reagor. For those of you who do not realize by now, but the team selected Reagor one spot ahead of Justin Jefferson. Jefferson has only went on to become a Top 5 Wide Receiver in the league. Now it is unfair to compare two players, but it is completely rational in this scenario. If Reagor put up 60 catches, 600-850 yards and 6-8 TDs, nobody would say boo. However, Reagor has made more negative plays in one game than he has made positive over the span of two seasons. I could be completely off-base, but he has the appearance of someone who blames everybody except himself. The fact that he had the balls to argue with Devonta Smith on the sideline yesterday shows that he lives in a different world than the rest. It actually may be the gutsiest thing he has done since stepping into an Eagles uniform. Don't blame the fans, don't blame the offense and don't blame the Quarterback. Take a look at yourself in the mirror and decide whether or not you have it in you to man up and take accountability for your poor performances. I don't see a world where he is not on the roster next season, as unbelievable as that sounds.
Let's quickly hit on the positives of this offense. Jason Kelce is a first ballot HOF player, Lane Johnson came back this season to be the best OT in football and the rest of the offensive lineman took a huge step forward. DeVonta Smith was as good as advertised. He has the tools and mental make up to be the one of the best receivers in professional football. Just an absolute home run first round pick.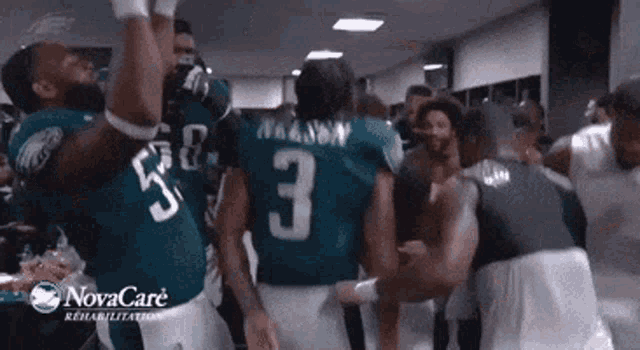 Defense: This defense was soooooo good. Good enough that I firmly believe that Jonathan Gannon should be a sure fire head coaching candidate during this offseason. I personally would be devastated if we lost him.
The defensive line needed to be better. Hargrave came out of the gates on fire, but cooled down throughout the back half. Fletcher Cox had flashes of being Fletcher Cox. The team missed Brandon Graham. Derek Barnett cost the team in pretty much every loss by making a back breaking penalty. Thankfully, this should be the end of his tenure in midnight green. Josh Sweat was their best pass rusher and should be the anchor on the outside next season. Ryan Kerrigan showed up for one game this season. I do not think that this is any fault to Kerrigan, but he just appears to be on his last leg and the expectations were too high because of his name. Milton Williams has every tool to become a disruptive force on this team for years to come. Overall this unit probably deserves a C+ and needs a revamp in this upcoming draft.
The linebackers were simply overmatched for most of the season. TJ Edwards would be a great running mate for Nakobe Dean or Devin Lloyd. However, he needs more help to make up for the intangible things that he struggles with. I do think that he was the most improved player on this defense this year. Alex Singelton is an extremely likable player and I hope he is on the roster next season as a backup or special teams player. However, most of his stats come from tackles made 15 yards down field. Davian Taylor took a step forward this year and I am looking forward to him playing again next year. Shaun Bradley is a very good special teams player.
The secondary had highs and lows like the rest of the team. Darius Slay was everything we expected and then some. He was a bonafide lockdown corner that this team has desired for years. Nelson was an acceptable counterpart on the other side and I would bring him back if he were to accept a team friendly deal and be there as an insurance policy if you take a CB in round one. Rodney McLeod has entered the territory of beloved players in the history of the franchise. He is one of the most consistent defenders the team has ever had. Lastly, Avonte Maddox's performance this year can't be ignored. He stepped into the slot position and did not disappoint at all.
Special Teams: Taking at a look at the kickers from around the league, we should be thankful to have Jake Elliott, who had a phenomenal year. Unfortunately, Jake can't punt too, because Arryn Siposs came only be described as straight up dookie. I was a big Siposs guy during the first few games, but that man has spiraled into a world of struggle the past few weeks. His performance over the past few weeks had me wanting to try out a fictional place kicker to take over his spot.
Howie Roseman: I hate to be the bearer of bad news, but Howie Roseman has hit on everything he did this year. The credit should be given to him. That being said, he CANNOT miss on the three first round picks. If he looks to make a move at QB, he CANNOT give up all of his first round assets to acquire a proven QB. Let's just face it, the team is not getting rid of him, so you might as well embrace him and hope for the best.
Now lets grade this out. Did they benefit from a bad schedule? Of course, but you play the games that are in front of you and this team won the games they should have. If you didn't want to see them in the playoffs, then blame other teams for not playing better and the NFL for instituting 7 teams per conference. Overall, I think this team deserves a B for the season. I give them all the credit for making the postseason in a rebuilding year and picking up 3 first round picks in the process. The best thing to come out of this season? The fact that the Dallas Cowboys went all in for a Super Bowl and ended up in the same exact spot as the rebuilding Eagles. This offseason is a huge one for the Eagles franchise. Let's hope it is as successful as the last one was for Howie. Go Birds.