The Flyers get ready to face-off against the Islanders tonight in what expects to be an evenly matched and hard-fought series. The Islanders are a balanced team, that is committed to blocking shots, and being aggressive when they need to. Does that remind you of anyone? They get solid goaltending from Seymon Varlamov–and while the 32-year-old veteran has flown under the radar thus far–he has made big stops in key spots for New York. The matchup of Varlamov and Hart will be one to keep an eye on.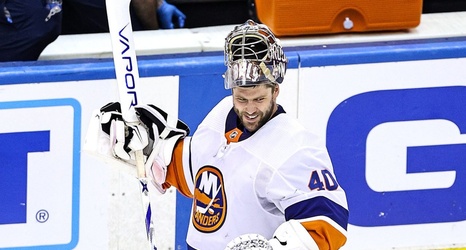 The series comes down to special teams for me. The Flyers power play has to be better. I mean it can't get much worse, right? Their current success rate of 10.3% is downright embarrassing. The Islanders don't fare much better with a success rate of 15.8%. Both teams have been inconsistent on the penalty kill, although when looking at a larger sample size, I think the Flyers should have the advantage in this area.
The Islanders will get a boost on the blueline with Johnny Boychuk set to return. Boychuk had been out of commission since the play-in round against the Panthers. This is a scary prospect as the Islanders more than held their own against Washington, even in Boychuk's absence. I still think the trio of Provorov, Myers, and Sanheim will provide the Flyers with a steady presence on the back end, and help Carter Hart hold down the fort.
Ultimately, I think this is a low-scoring series. The team that capitalizes most during 5-on-5 hockey will likely win, and my hatred for Cal Clutterbuck will grow exponentially. I think AV has the boys ready to go and they win some nail-biters along the way, and hopefully like Billy Joel once said the Islanders "can't make a living as a bayman anymore".
Series Prediction: Flyers in seven