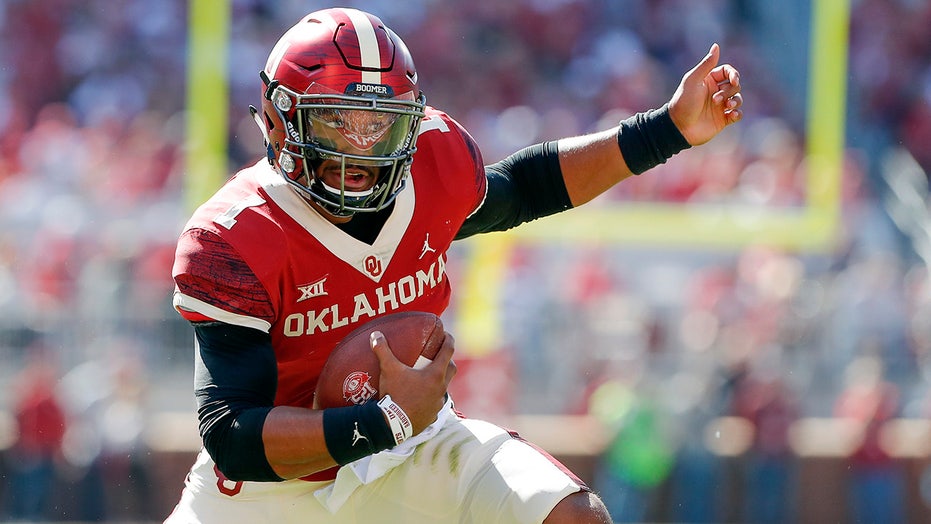 The Philadelphia Eagles shocked the football world last night when they drafted Oklahoma QB Jalen Hurts with the 53rd overall pick. I do not understand the pick from any point of view. Hurts is a tremendous player with huge upside potential, that is not what should be in question here. However, I fail to see how this move helps the team in the short-term.
What I am fearful of the most is how does this affect Carson Wentz? The Eagles 27-year-old bonafide franchise QB needed weapons, and instead, you brought in a guy who will be aiming to take his job. It's just an absurd use of premium draft capital, that neglectfully prioritized want over need.
Howie Roseman is a tremendous cap specialist, perhaps one of the best, if not the best in the league. However, he is a suspect talent evaluator at best. This pick reeks of needing to be the smartest guy in the room, who knows better than everyone else.
I hope Jalen Hurts becomes a successful player. I hope he can be an asset to the Birds now and in the future. However, to pass on drafting a Denzel Mims, AJ Espensa, or Zack Baun? I don't get it. I just feel years from now we will still be wondering what could have been…
Spin Zone: Imagine breaking out this John Cougar Mellencamp classic when Jalen scores a touchdown.