The competition for the Phillies fifth starter's job is set to begin this weekend. The inspiring group of competitors includes Vince Velasquez, Nick Pivetta, Ranger Suarez, and Cole Irvin.
Velasquez and Pivetta figure to be the leading candidates as of today, but let me pitch to you some of my outside of the box solutions to hold down the fifth starter's job.
1.) Wilson Valdez- If you want a guy with a pristine track record, Wilson is your guy. Valdez has a career era of 0.00, with a winning percentage of 1.000. Is that something you might be interested in? Sure, he was a former utility infielder– and only pitched one inning in the big leagues–big whoop. It just means the 41-year-old has some tread left on the tires.
2.) Nick Foles- BDN looks like he may be on the outs in Jacksonville this off-season, making a potential return to Philadelphia a possibility. However, this time it's not as a QB. Has Nick Foles thrown a baseball before? I don't know. He is a tall white guy from Texas so I would lean towards yes. Plus, how many times would they play the clips of him playing college basketball when he was with Birds? The guy is an athlete. Let's say Foles comes out and gets lit up every start. Who would care? The whole crowd would just stand in adoration as our Super Bowl hero got shellacked. Our sweet prince deserves to return to Philly where he belongs.
3.) Mo'ne Davis- Davis (18) is a Philadelphia sports legend. She was one of two girls who competed in the 2014 Little League World Series, and the first girl to earn a win and pitch a shutout in the Little League World Series. Why can't Mo'ne be the first female starter in the big leagues? She also used to throw 70 mph in little league, the equivalent of a 93 mph on a full-sized diamond. I personally think Mo'ne would be money.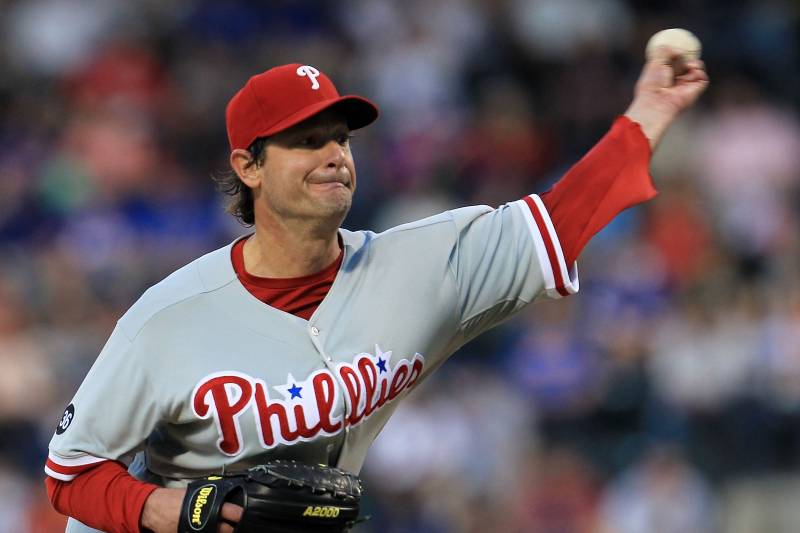 4.) Jamie Moyer- Jamie Moyer needs to do something to make us forget he used to be a horrendous color commentator. Moyer was so bad in the booth I almost forget he helped deliver us a World Series in 2008. However, I could certainly get behind a 57-year-old man making a comeback in the big leagues. You know Moyer would have his share of ugly starts, but there would be a few games this season he would be stymying young hitters with his 75 mph fastball. Heck, maybe he even sticks around to pitch into his sixties.
5.) PhillieBot- the robot who was designed by UPenn students has already graced the mound at CBP. I'm not not sure why it couldn't be programmed to be at least a league-average starter. I also think the intimidation factor would be huge. Can you imagine PhillieBot warming up to Mr. Roboto? I'd poop my pants if I were an opposing hitter.