The folks at KFC & Crocs have teamed up to bring us this Spring's must have footwear item: The KFC Crocs Bucket Clog.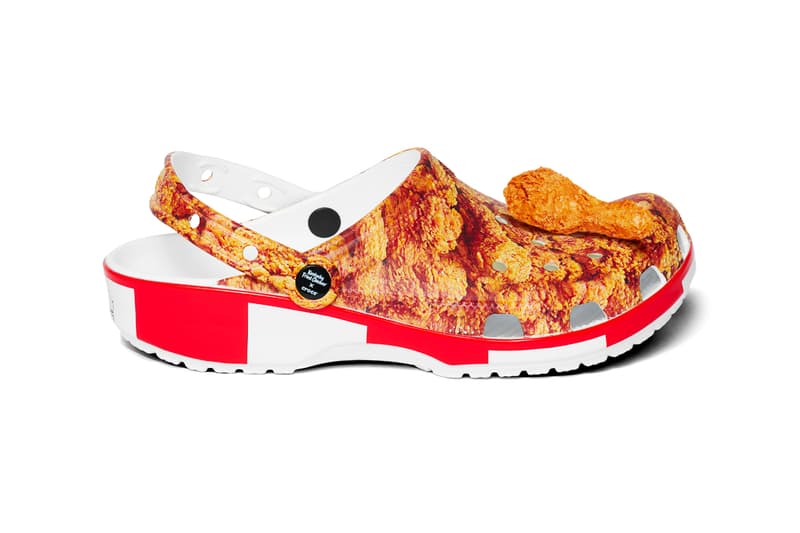 The crocs can be adorned with attachable charms (that wait for it) smell like fried chicken!
Want a shoe that will show your friends how much you love saturated fats and sodium? You ever wanted to have that Colonel Sanders drip? Say no more fam. This is the shoe for you.
I could imagine rolling up to a BBQ this summer in a pair of these babies. Yelling at friends, family, and acquaintances to smell my shoes. "You gotta sniff em! They smell like chicken!" Then promptly being kicked out of the BBQ for making everyone feel "uncomfortable".
I just hope I get a pair while supplies last. The limited edition croc is selling for $59.99. That's a finger lickin' good deal if you ask me.